Tales of a Mystifying Asian Culture
Arts & Culture
... multifaceted cuisine, tradition and wonderful stories...
Our Top Experiences and Tours in Singapore:
If youʻre booking your trip to Singapore last minute, we have you covered. Below are some of the top tours and experiences!

Monika Khaled for My Guide Singapore

Singapore's culture is based on the vibrant community of Chinese, Malay and Indians, each bringing rich and diverse traditions and different types of cuisine. A fact that makes each visit to the hawker centre an adventure where new tastes and dishes can be discovered from all over Asia.

However, one particular culture is more intriguing than all others, not only because it is quite unheard of, but mostly for its multifaceted cuisine, tradition and wonderful stories: the Peranakan or Baba Nonya.

During the 15th and 16th centuries, a large number of Chinese immigrant traders settled in Malaysia, Singapore and Indonesia. Most of these Chinese men ended up marrying local women, resulting in a mix of customs and cuisines that is known as Peranakan among the Chinese community and as Baba-Nonya, meaning men and women in Malay. Later, Peranakan families migrated between these countries, creating a distinct and widely respected elite culture that was financially better off than most families and usually English educated.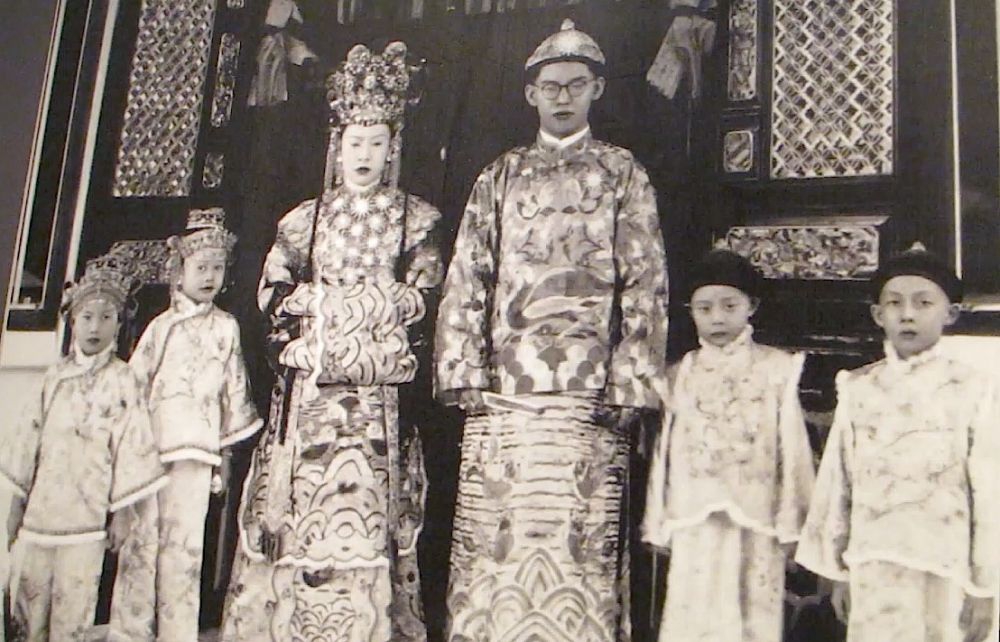 Discover the Peranakan Culture
Many visitors to Singapore might not even be aware of the Peranakan, unless they stumble across one of the few typical Peranakan restaurants or the well-hidden gem that is the Peranakan Museum.
With 10 galleries it has the most important Peranakan collection in South East Asia and an impressive number of typical objects such as the beautiful coloured and handmade Peranakan tiles, tableware, vases, fine embroidered clothes and beaded slippers. There, you can also find out more about some of the well-known families and get an impression of their life and customs through images and stories.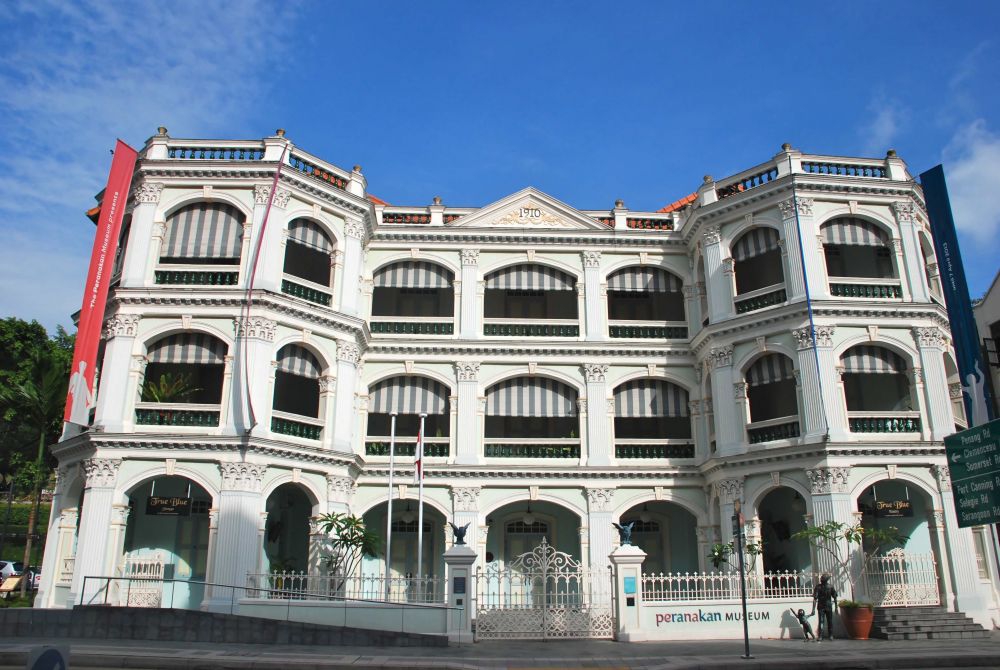 Discover the Peranakan Cuisine
There are not many typical Peranakan or Nonya restaurants in Singapore, which is mainly attributed to the fact that the dishes are complex and usually require both considerable skill and time to prepare. Plus, most recipes are well-guarded family secrets, handed down through generations.
Blending Chinese ingredients with Malay spices and cooking techniques brought about flavoursome and mouth-watering dishes. One particular element is a sour and salty paste made of shrimp, limejuice, chillies and shallots, eaten with either rice or egg noodles.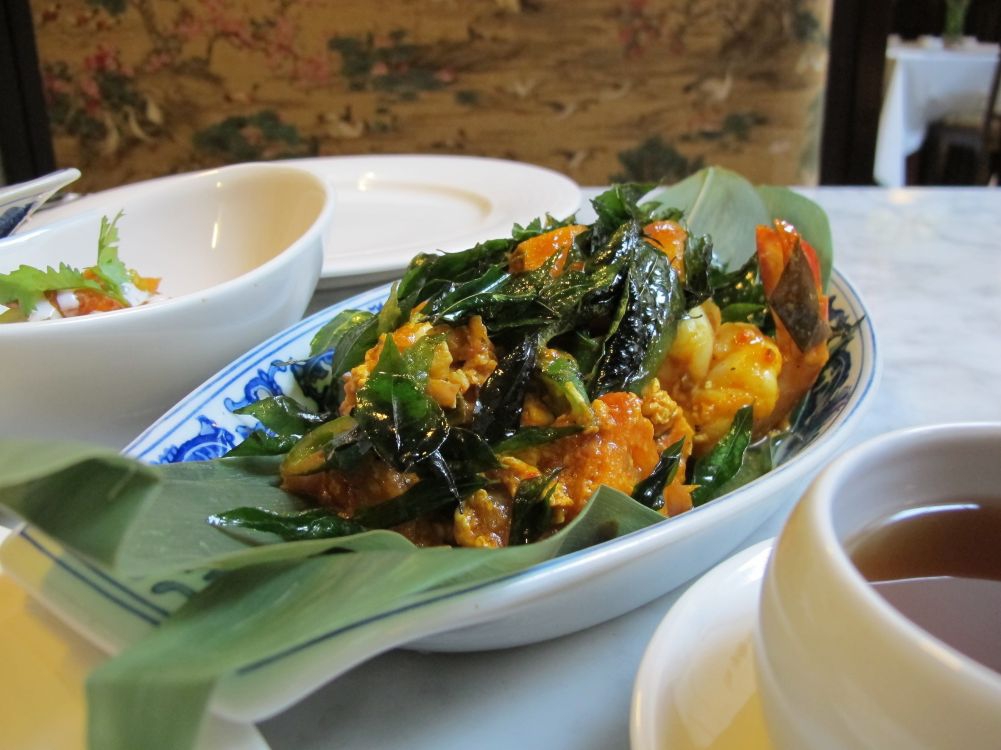 The 6 most popular Peranakan dishes
Beef Rendang is always on top of the favourites, which is supported by a CNN poll in 2011 that ranked this dish among the 50 most delicious dishes in the world. It takes hours to prepare this dish, consisting of tender beef cooked in a rich and flavourful sauce served with fragrant rice.
Laksa is one of the most known Peranakan dishes, with different methods of preparation in each country. The Singapore Laksa version of this spicy soup is a base of coconut milk, served with thick rice noodles, king prawns and topped with sambal, an intense chilli-shrimp paste.
Otak-Otak, a paste of fish, chili and coconut milk is grilled and served in a banana leaf.
Ayam Buah Keluak, a chicken dish prepared with the nuts from the kepayang tree. The originally creamy-white coloured nuts are deadly poisonous when fresh and require a 40-day fermentation process involving ash that turns them black and edible. They are known for their delicious earthy taste and are mostly served in rich sauces. 
Desserts come in a wide variety and the traditional cakes, known as Kueh are not only colourful but also very sweet. They are usually steamed and very different from Western cakes in texture and taste. Using glutinous rice, the colour and flavour often comes from ingredients such as the bright green Pandan leaf, the subtle yellow of the Durian fruit or the dark red of the sweet Azuki bean.
The sweet red beans are also used in many other desserts such as in the very popular Chendol, which is shaved ice topped with fresh coconut milk, palm sugar, sweet corn and green Pandan-flavoured jelly. As suspicious as this might sound and look to someone used to seeing beans and corns only in salads, you will fall in love with this sweet, cold and delightful dessert immediately.
 
Watch our Peranakan Videos
Join famous Peranakan-Chef Violet Oon as she prepares a rather easy yet delicious dish that has been handed down in her family for generations: Kobis Kledek Masak Lemak
The travel article includes the recipe, ingredients and method of preparation for this typical Peranakan dish. 
Get an idea what the Peranakan museum has on offer by watching the video below and you might want to check it out on your next visit to Singapore.