The Top 8 Colourful Experiences in Singapore
Food & Drink
Singapore has a unique multi-ethnic culture built on centuries of immigration from all over Asia
Elizabeth Kain for My Guide Singapore
If you are planning a unique trip to Singapore to discover the multicolored side of the island country, allow us to guide you through all the vibrancy the island has to offer.
Singapore has a unique multi-ethnic culture built on centuries of immigration from all over Asia and Europe. On first view, the island looks very western, highly modernized and extremely clean. Visitors who spend their days shopping along Orchard Road, dinning around Clarke Quay, and relaxing at Sentosa might not get the real local feeling of Singapore. Take some time to discover with us the flamboyant neighborhoods, religious temples, noisy wet markets, and delicious local cuisines. Only then will you really start to understand the magic of this small, tropical island paradise.
Chinatown
A delightful way to start your trip to Singapore is with a visit to Chinatown. Over 75% of Singapore's population is Chinese, and in this centrally located neighborhood you may observe some of their traditions and culture firsthand. Shop for souvenirs along Pagoda Street, observe monks chanting at the Buddha Tooth Relic Museum ,and find out why so many Chinese relocated to Singapore at the China Heritage Museum. If you'd like to experience the ancient tradition of foot reflexology, you can visit one of the many spas around China Town. Afterwards, be sure to try the hand-pulled noodles at Lan Zhou La Mian (19 Smith Street) to complete your perfect Chinatown day.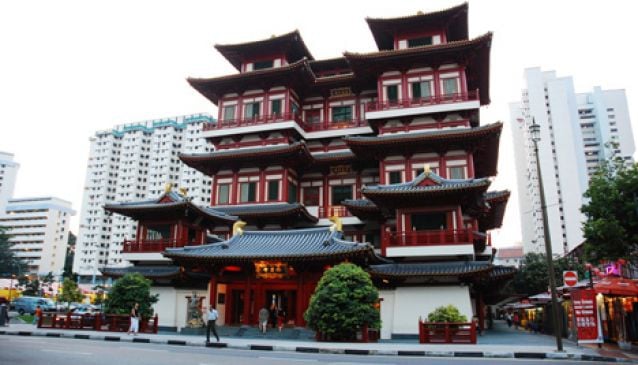 Singapore's world-renowned zoo is a fabulous experience for the entire family. To get the most out of your visit, don't forget to take a map when you purchase your ticket and review the animal feeding times and shows. Children and adults alike will enjoy feeding carrots to rhinos, or watching various animals at the spectacular shows. Memorable exhibits include the white tigers, komodo dragons and Asian elephants. If you have not received your dosage of animal activity come the end of the day - the Night Safari is located right next door and opens at 7:30 pm daily.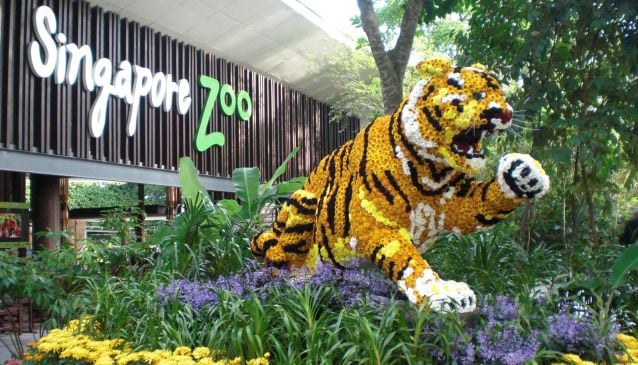 The verdant Botanic Garden is one of Singapore's greatest treasures. If you are not into greenery, it's still worth a visit to see the wealth of outdoor sculptures and wander around the Orchid Garden. For music, check the schedule for free concerts at the visitors' center.  Little ones will enjoy the park's Jacob Ballas Children's Garden, which provides an engaging outdoor learning environment for youngsters – as well as a small water park for cooling off after a day of touring.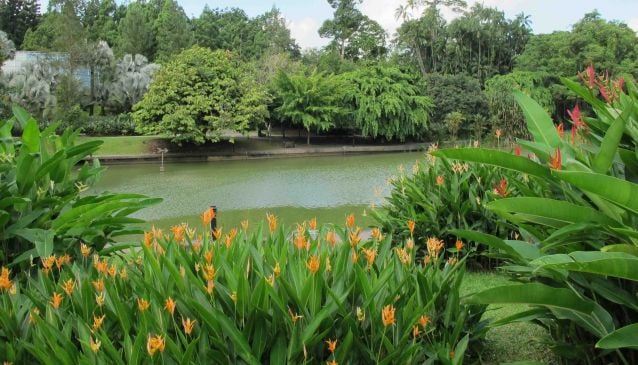 For a great bird's eye view of historic Singapore, visit the Marina Bay Sands, a branch of the Las Vegas hotel and casino, which opened in 2010. From afar, the building resembles a boat, floating atop three large skyscrapers. Non hotel residents may visit the SkyPark on the 56th floor costing $20 per adult. An alternative is to go to Ku De Ta, a bar and restaurant located in the same building. Simply go to the Ku De Ta desk in the lobby and obtain a visitor card. Once on the 57th floor, you may enjoy the view in a more leisurely fashion, sipping a beverage of your choice. Cocktails are priced at roughly $20 each and sodas $10.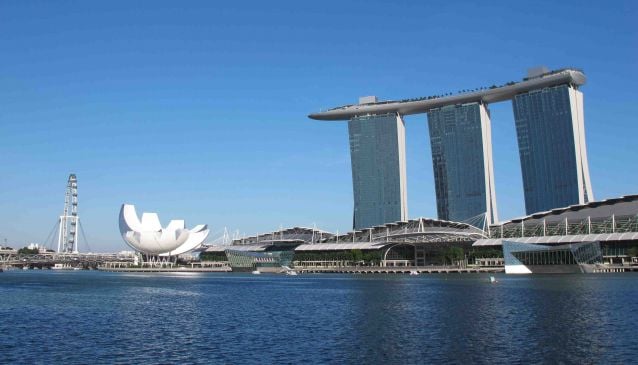 A walk down Serangoon Street in the heart of Little India will feel as if you've been magically transported to the sub-continent. Here you'll find women in colorful saris and the fragrance of Indian spice populates the air. To get a flavour for this authentic neighborhood, stop in the Tekka Market and buy some tropical fruit, then cross the street to visit Little India Arcade, where henna treatments start at $3 and made-in-India trinkets abound. Further down Serangoon, you'll see the lively Sri Veeramakaliamman Temple dedicated to the wife of the Hindu God, Shiva.  For an appetizing vegetarian Indian meal, stop in one of the nearby indian restaurants.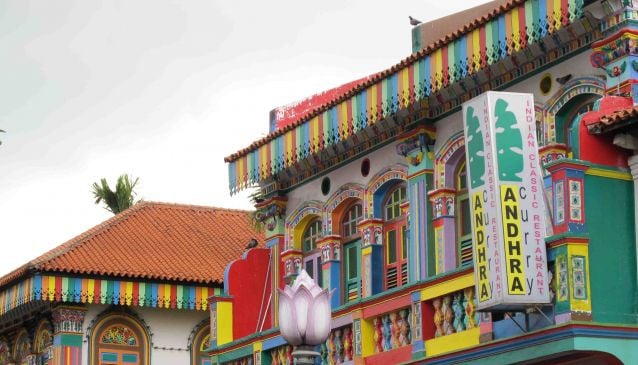 Housed in the former Legislative Chambers, the beautiful Asian Civilizations Museum is situated in the heart of colonial Singapore, also known as the civic district and situated parallel to the Singapore River. It is the first museum to present a regional perspective to the area's past and provide an understanding of the various cultures that make up today's multiethnic society. Though many know well of the region's colonial history, they may not be as familiar with its ancient roots, which is the focus of this lovely museum.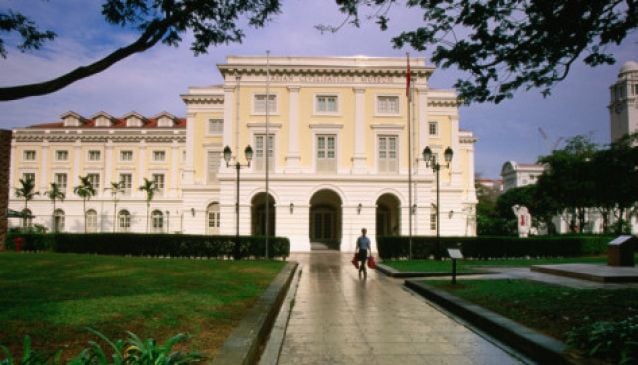 There is no better place to find traditional Singaporean food and people than at these centers where hundreds of hawkers sell their traditional dishes, often a multicultural blend of Malay, Chinese, and Indian influences. If you are unsure of what to order, check out our travel article about the most popular local dishes . Alternatively seek advice from a local to guide you through the variation of dishes available. Lau Pa Sat, a 150 year old former market with ironwork imported from Glasgow, is a lovely Hawker Centre in the middle of Singapore's business district. A meal in this neighbourhood will cost you between  $5 to $10 per person; a very affordable option for lunch or dinner.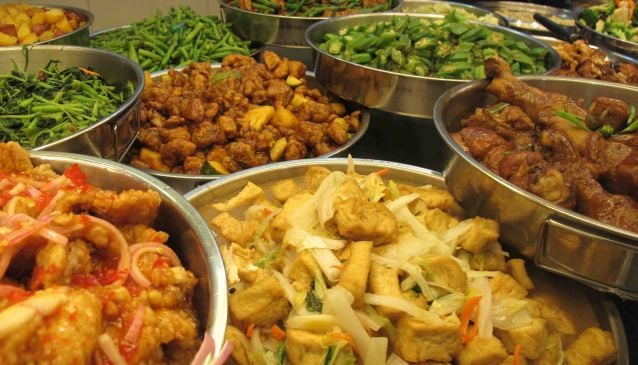 Another ethnically diverse neighborhood worth exploring is known simply by the name of its main thoroughfare – Arab street. The street is overflowing with shops selling carpets, fabrics and a variety of colorful trinkets from Asia and the Middle East. There are also a number of restaurants boasting Middle Eastern cuisine. The nearby Sultan's Mosque and Hajjah Fatimah Mosque are represented with spectacular architecture and are not to be missed. In the former, a visitor's gallery offers a tutorial for non-Muslims on Islam. In the evening hours the area is bustling with small shisha cafés where young and old people alike hang out, catching up with their friends and chatting away while enjoying their urban surroundings.
Of course, there are many more typical and historic experiences to discover in Singapore but in our opinion, these are the eight most important and vibrant.