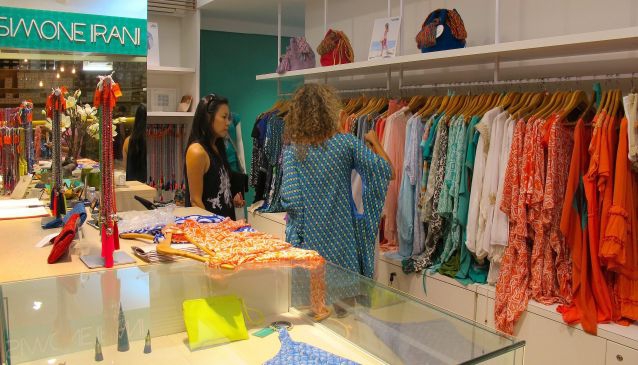 Singapore on Sale
Editorial
the much-awaited yearly event that causes frenzy
Monika Khaled for My Guide Singapore
Mark the date – 30th of May to 27th of July 2014 - because thousands of fashionistas and those who love a bargain certainly do so again this year. Many will even come from overseas for this event while others will go as far as to take days off from work.
Yes, we are talking about the Great Singapore Sale 2014, the much-awaited yearly shopping event that causes frenzy throughout the entire island. For 8 weeks, retailers offer promotions, vouchers, coupons, 2-for-1 deals and lucky draws all over Singapore, literally slashing prices by as much as 80%. And it is not a surprise that many other industries such as hotels, wellness spas and restaurants have since discovered that the GSS is a good time to join in with special offers. Surely, after a crazy day out shopping, what's needed most to recover from the Singapore Sale is a luxurious bed, a relaxing massage and a delectable meal in a nice setting.
The Great Singapore Sale, organized by the Singapore Retailers Association since 1993, is therefore the most anticipated event of the year in Singapore.
Our Top 10 Tips to get the best out of the Great Singapore Sale 2014
1 Check the organizers' website to find out about island wide competitions such as the daily "Shop and Win $500" offered by MasterCard. They have also prepared over 7,000 surprises with additional GSS discounts and exclusive privileges to be won at various pop-up Priceless Surprises Machines. Sounds like fun!
2 For those of you new to Singapore, sign up for one of the free tour packages that come with a hotel booking. Only available during the Singapore Sale, its a great way to see some of the main attractions the island has to offer.
3 At shops affiliated with Global Blue you can apply for tax-free shopping and join the GSS Grand Lucky Draw in addition. Just look out for the blue tax-free sticker on the door or the casher counter.
4 With 22 shopping malls, 6 department stores and almost 5,000 brands on display, Orchard Road is the prime location to experience all the excitement of the Singapore sales. Starting at Tanglin Mall near Singapore Botanic Gardens, take a leisurely stroll, swinging by ION on Orchard, Scotts Square, Ngee Ann City, Paragon, Mandarin Gallery, 313@Somerset and Orchard Central.
5 Make sure you have time for charming off-the-beaten shopping areas such as Haji Lane in Kampong Glam. You'll love its trendy boutiques, narrow streets and wall graffitis. The best time to go there is late afternoon so you can combine the shopping stroll with taking photos of the famous Sultan Mosque.
6 If you're into electronics, check the bustling Sim Lim Square near Little India or head to the nearby Funan Digital Mall, located in the Civic District.
7 Ask for the Tourist Privilege card at the information counter offered in every shopping mall. It can entitle you to even further reductions during the Great Singapore Sale, and add an additional five to ten percent.
8 To make the best of your shopping time and to explore new tastes, choose to have your meals at a food court, located at the basement of any mall. Not only do you get delicious food for a few dollars, its also a great way to get to know Singapore's culture and people.
9 Get a little break and check out the events calendar for a play, musical or concert. Or else, head to one of the fabulous parks and nature reservoirs for some real relaxation. Another option, especially if you are travelling with kids, is Sentosa Island with lots of fun things to do and cool attractions. But don't worry, in case you can't think of anything else than shopping while you are lying on the beach - there are fantastic malls nearby such as Resort World Sentosa and Vivo City.
10 Last but not least our favorite and almost secret tip to make the best of the Great Singapore Sale: take advantage of all the amazing bargains and plan way ahead so as to actually get all your Christmas and Birthday gift shopping for next year done.